Felimazole (methimazole)
Rx
Felimazole (methimazole) Rx
Guaranteed lowest authorized price. Learn more.

Manufacturer Authorized Retailer

Guaranteed lowest authorized price. Learn more.

Manufacturer Authorized Retailer

Usually ships the same weekday before 3pm CT with veterinary approval.

Requires veterinary authorization.

Your pet's veterinarian will provide directions for use.
What are Felimazole Tablets for Cats?
Felimazole is a prescription medication used to treat overactive thyroid glands in cats. While Felimazole can't stop the condition, it will help your cat feel better and improve her quality of life.
The active ingredient in each small, coated Felimazile table is methimazole, which reduces the amount of the thyroid hormone your cat's thyroid gland produces.
Why do cats use Felimazole?
Cats may be prescribed Felimazole to treat overactive thyroid.
Hyperthyroidism, or overactive thyroid, in cats causes weight loss, increased appetite, excessive thirst, hair loss, and more.
While there is no permanent treatment for cats with hyperthyroidism, your veterinarian can help your cat feel better by regulating the thyroid with prescription Felimazole.
What else should I know about Felimazole?
Manages symptoms of hyperthyroidism in cats.
Small, coated tablets for easy dosing.
Methimazole has a bitter taste and can be hazardous to humans. Coated tablets cover the taste and reduce contact with Methimazole.
What problems could my or cat have with Felimazole?
Common side effects include vomiting, decreased appetite, and lethargy.
Most side effects occur in the first 3 months of giving Methimazole and may be lessened by gradually increasing the dose. Always follow your veterinarian's directions.
How do you use Felimazole?
Wear gloves when handling Methimazole.
Pregnant women, women who may become pregnant, nursing mothers, and people with low thyroid levels should not handle Methimazole.
What is in Felimazole?
The drug in Felimazole is Methimazole.
Methimazole is an antithyroid agent that reduces the level of thyroid hormones in the body.
Will I get what I see in the picture?
Felimazole is a brand name. You will receive the exact brand that you request.
Is it important for my cat to finish all of the Felimazole?
Cats may use Felimazole for different lengths of time. Please consult your veterinarian if you have any questions.
Felimazole Coated Tablet Pictures: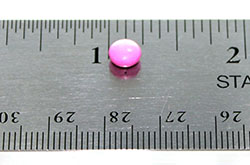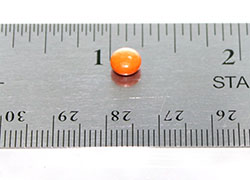 Felimazole 2.5mg Tablet Picture Felimazole 5mg Tablet Picture
Review Summary
197 total reviews
Rated 4.92 out of 5 stars
98% of respondents would recommend this to a friend
Ratings Distribution
185 5 star reviews
11 4 star reviews
0 3 star reviews
0 2 star reviews
1 1 star reviews
Most Liked Positive Review
Medication
My cat, Critter, is doing well on the 2.5mg Felimazole for her hyperthyrodism. I am happy with VetRxdirect and have been impressed with the staff there.
Most Liked Negative Review
Stupid shaped pill
In 2 weeks we have worn through a pill cutter because of the super thick hard coating on the pills. They are also round not flat so portioning them is a nightmare. If your pet needs a partial dose do not order these, get the generic and save yourself the headaches. These pills are really poorly designed, wish I could exchange them
Reviews
This medication helps me feel my best!

From Undisclosed

Comments about Felimazole (methimazole) 2.5mg, 100 Coated Tablets

Best for cat Hyperthyroidism!

From Undisclosed

Comments about Felimazole (methimazole) 2.5mg, 100 Coated Tablets

Great Company!

From Reno Nevada

Comments about Felimazole (methimazole)

Easy treatment for my cat

From Undisclosed

Comments about Felimazole (methimazole) 2.5mg, 100 Coated Tablets

Katniss

Game changer!!

From Undisclosed

Comments about Felimazole (methimazole) 2.5mg, 100 Coated Tablets

GingerSnap

Medicine

From Undisclosed

Comments about Felimazole (methimazole) 5mg, 100 Coated Tablets

Bobbie

Easy to use

From Undisclosed

Comments about Felimazole (methimazole) 2.5mg, 100 Coated Tablets

Girly

Helpful medicine, shipped fast!

From Undisclosed

Comments about Felimazole (methimazole) 2.5mg, 100 Coated Tablets

Spanky the cat!

Big improvement

From Undisclosed

Comments about Felimazole (methimazole) 2.5mg, 100 Coated Tablets

Clancy/Furbie

Medication for my elderly cat

From Undisclosed

Comments about Felimazole (methimazole) 2.5mg, 100 Coated Tablets

COCOA 14 years old
Displaying Reviews 1 - 10
Q & A
are you going to still carry the 2.5 mg,coated tabs in felimazole??

Do you ship to addresses in Canada?

Due to pharmacy law, we are unable to ship outside of the United States.

Verified Answer

Can I dissolve neo mercazole in warm water to give to my cat in her food??

The manufacturer of Felimazole states the following: Wash hands with soap and water after administration to avoid exposure to drug. Do not break or crush tablets. Wear protective gloves to prevent direct contact with litter, feces, urine, or vomit of treated cats, and broken or moistened tablets. Wash hands after contact with the litter of treated cats. Speak with your veterinarian regarding treatment options if you are having trouble administering intact Felimazole tablets to your cat.

Verified Answer

Is this a time release medication -- I've been crushing it and adding to Spookie's food and she's doing better but need to know if it's time release.?

According to the manufacturer's package insert, Methimazole coated tablets are not extended-release tablets.

Verified Answer

We accidentally gave our cat 2 doses tonight. What should we do? Do we need to take her in to the emergency vet or will she be okay? We give her .25 dose usually.?

If your veterinarian or an emergency veterinarian in your area is not available, you may be able to reach the ASPCA Animal Poison Control Center at 888-426-4435. Please note that a consultation fee may apply.

Community Answer

Does the coating on Felimazole cover up the very bitter taste and probably offensive smell? What function does a coating accomplish??

Felimazole has a sugar coated formulation to improve palliability of methimazole. It does help cover up the bitter taste if swallowed immediately, and the tablets do not possess an offensive smell. The manufacturer states that the tablet should not be crushed or broken. Pregnant women, women who may become pregnant, and nursing mothers should wear gloves when handling tablets, litter or bodily fluids of cats treated with Felimazole.

Verified Answer

I have heard that this medication could be harmful to humans. Can you please elaborate on this? What precautions should be taken by humans when giving this medication to their cats??

The manufacturer or Felimazole states that pregnant/breastfeeding women should not come into contact with the medication. The manufacturer also states to wash hands with soap and water after administration to avoid exposure to drug. Do not break or crush tablets. Wear protective gloves to prevent direct contact with litter, feces, urine, or vomit of treated cats, and broken or moistened tablets. Wash hands after contact with the litter of treated cats. Methimazole, the active ingredient in Felimazole, is used in humans to reduce thyroid levels. Unnecessary, prolonged exposure to methimazole can cause adverse events in humans.

Verified Answer

My cat needs to take 1.25 mg of methimazole twice a day. Can you formulate a 1.25mg tablet? Thank you?

VetRxDirect does not offer a compounded methimazole 1.25mg tablet. A compounded methimazole suspension is available which could be measured to a 1.25mg dose.Please consult with your veterinarian regarding dosing options for your cat.

Verified Answer

My cat takes 2.5 twice a day. While I am away for two weeks, can it be given both once a day??

I would not. My cat watchers have always been able to give morning and evening pills.

Community Answer

What are the side effects of this medication for the cat??

Some common adverse effects include vomiting, anorexia, and depression/lethargy. Most adverse effects seen in cats using methimazole occur within the first 3 months of therapy and are short lasting, and usually resolve on their own. Please contact your veterinarian with additional questions or concerns regarding these adverse effects.

Verified Answer
Displaying Questions 1 - 10